Your best graphics, branding and marketing resource for just about any business communications project imaginable.
What Can We Cook Up for Your Business Brand?
Here at sPA, we help businesses of all sizes brand and market themselves for growth and stability — and with lower costs than typical Ad Agency business models. Decades of award-winning experience providing impactful, cost-efficient marketing "meals" are cooked into every project we undertake.
Challenges?
Solutions.
Like a great meal, a great marketing program requires just the right mix of ingredients, spices, preparation and timing. From market research, smart and cost-effective marketing plans and initial branding — to print, video, web sites, SEO and social media — our 'battle-scarred' business communication veterans deliver BIG IDEAS every day.
Some of
Our Best!
Below are some examples of challenges brought to us by past and present clients — and our solutions for their ultimate success.


BUSINESS CHALLENGE: Attorney launching new brand and practice finds clients' demands have changed.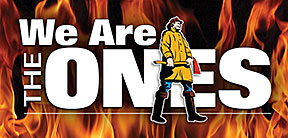 Volunteer Firefighter Recruitment & Retention Campaigns
We take great pride in being long-time participants and supporters of this country's Volunteer Firefighters and are equally proud to be the creators of the very successful "We're The Ones" series of recruitment and retention campaigns. We named the program, Canned Fire, and are now offering these materials to departments and associations across the country in partnership with Rockland County, New York's Recruitment & Retention committee. Click to learn more.