Radio Show
Marketing By Design
For more than 5 years our founder, Steve Powell, hosted a half-hour radio talk show, titled Marketing By Design. The show covered an incredibly wide variety of marketing issues, focusing primarily on solutions for small to mid-sized businesses.
Below is a sampling of these shows. Just click on the topic and…enjoy.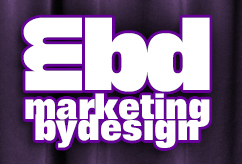 Why Pay More? … You've Tried the Rest, Now Try the Best … We Care … Over Thirty years Experience … No Job Too Big or Too Small … Answering All Your Needs.
Is your business getting lost in a sea of generic advertising? Don't throw good money after bad trying anything and everything that comes to mind.

Market By Design
and stand out from that crowd!